Venue
The conference will be held on the Museum of West Bohemia, Kopeckého sady 2, Pilsen (A). Conference presentations and registration will be in the conference hall on the 1st floor. Both Friday and Saturday receptions are in the meeting room of Faculty of Philosophy and Arts on Sedláčkova 15 on the 2nd floor (B).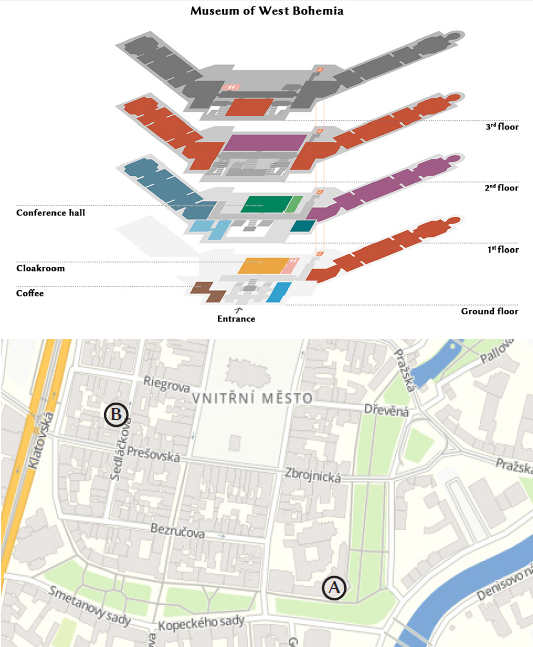 About West Bohemia Museum
The West Bohemia Museum, with a collection of more than 2 million items, is one of the largest museums in the Czech Republic. The monumental Neo-Renaissance building with a large circular fountain is located in the city park ring. The museum's unique exhibits include a rare European collection of arms from the 14th - 17th century and an Art Nouveau library with valuable first editions.