The City of Pilsen
Pilsen – Metropolis of West Bohemia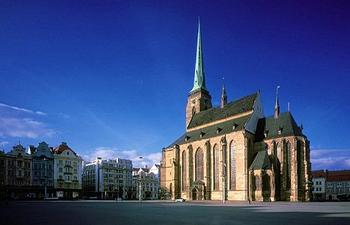 Since its foundation in 1295, the City of Pilsen has become a cultural and eco­nomic centre of West Bohemia. Nowa­days, Pilsen, with its 165.000 inhabitants, covers an area of 138 square kilometres and it is easily accessible by the D5 motorway. The city came to prominence in the middle of the 19th century when the Škoda Works Company and the Pilsner Urquell brew­ery were founded. Nowa­days, the indus­trial potential of the city concen­trates on value added production and the so-called knowledge economy projects. The Municipal Industrial Park Borská Pole (Bory Fields) is a major locality for attracting this type of investment. Many district and regional institutions reside in the city, including about forty secondary schools and apprenticeship training colleges, the University of West Bohemia and the Faculty of Medicine of Charles University. The city centre, with its many historical landmarks, has been declared a protected historic area. Many of the buildings rank among true gems of architecture, namely the Cathedral of St. Bartholomew (a listed building), the Renaissance City Hall, the Great Synagogue or the sgrafitti by Mikoláš Aleš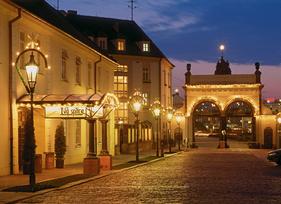 on the front facades of burgher houses. Favourite tourist destinations include, apart from the world renowned Pilsner Urquell brewery, also the ZOO and Botanical Gardens and the adjacent DinoPark. The J. K. Tyl Theatre as well as the Alfa Theatre feature prominently among the highlights of Pilsen cultural life, together with about twenty galleries and various multicentre and alternative cultural projects. Pilsen clubs can offer a range of concerts and other entertainment. Its quality accommoda­tion, new conference facilities and unique cultural scene make the City of Pilsen a sought-after des­tination for congress tourism.
The Pilsner Urquell Brewery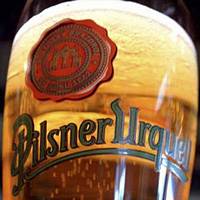 The Burghers' Brewery was founded by the Pilsen burghers with a brewing licence in 1842. The first batch was brewed on the October 5 1842. The fame of the Pilsner Urquell beer soon reached the world and the brewery gradually expanded to its present shape. Nowadays, the brewery is a vibrant dynamic place where the traditional manufacturing procedures meet the most advanced brewing technologies. Developed into a unique industrial monument, the brewery is attractive (not only) for all lovers and connoisseurs of good beer.